There are now more coworking spaces for rent in Australia than ever before. With new coworking spaces coming up every year, the shared office industry is set to triple by the year 2030. While this indicates extensive competition, it also reflects on workplace innovation, shifting expectations of business owners and the need for cultural innovation. As the nature of work itself becomes more agile, digital and unpredictable, the way you promote and manage your coworking space needs to evolve. This is where the inbound methodology comes in.
A powerful marketing, sales and customer relationship management software like HubSpot can help you grow your membership base, attract the right customers, improve your web presence, give real-time feedback on your efforts and manage the many other moving parts of a shared workspace.
Here's how HubSpot can simplify your coworking space operations.
Grow and manage your member database
Your members are the heart of your marketing and sales strategy. While acquiring new contacts and memberships are your main source of revenue, most of the coworking spaces struggle with managing new/existing contacts which leads to an over-populated database that fails to give your space a good return on your investment. Therefore, it's important to have a strong contact management strategy in place which can help you and your team to stay productive, avoid duplication of data and deliver valuable services/content to your members.
By using software like HubSpot, you can easily store and source a contact's information: their history, preferences, name and so much more, which can help you understand where your contacts are coming from, how they interact with your business and how you can you connect with them on a deeper level. A strong contact management strategy can improve your overall member management effectiveness by maintaining quality contacts, cleaning your database, helping you with lead nurturing and more conversions.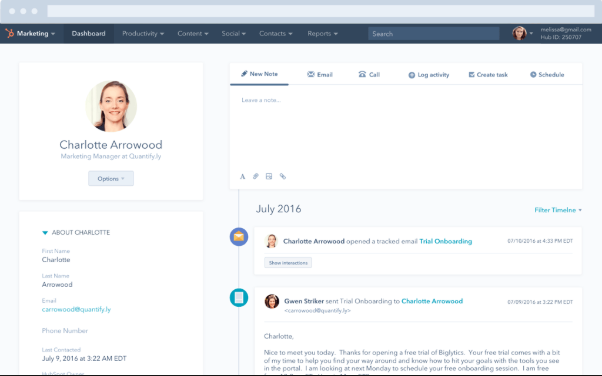 Image: Contact management in HubSpot
Workflows and Automation
HubSpot's Marketing Hub is a powerful all-in-one marketing tool where you can combine multiple marketing approaches to ensure that you are reaching out to the right people at the right time. While the CRM centralises all your efforts, so you can track your members and their activities, through the Marketing Hub, you can automate tasks by creating membership fulfilment workflows like onboarding, suspension/reactivation of memberships or upgrades/downgrades of services that will empower your members to do things on their own and save you time on administrative tasks so that you can focus on building a strong coworking community and expanding your network.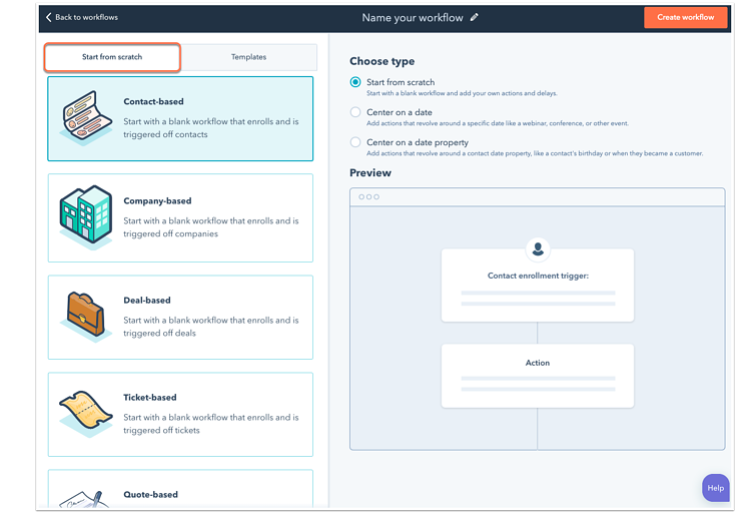 Image: Example workflow
A coworking space in Singapore called Impact Hub had a 400% increase in revenue month on month after six months of using HubSpot and accredits automating manual tasks with workflows as a key contributor to their success.
Personalised content and private access
HubSpot's content management system focuses on personalisation and offers "Smart Content" that assesses what content your members would want to see based on their activity on your website and interactions with your emails, enabling you to then trigger communication based on that behaviour. With HubSpot's Marketing Hub Enterprise, you can also set up private access for premium content, like industry reports or exclusive networking events, which will only be available to your members. These capabilities give your coworking space the opportunity to not only attract and engage new members, but also focus on retention by continuously adding value at each stage of membership.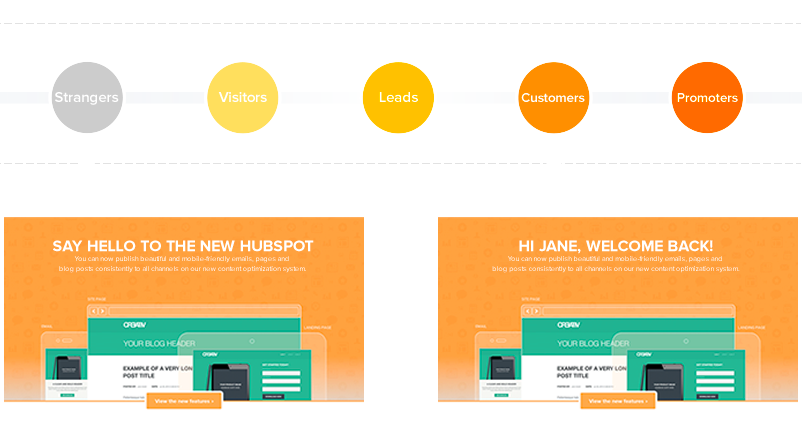 Image: Example smart content
Powerful data analytics to provide you with a deeper insight into your business performance and space utilisation
With HubSpot, analytics are built into everything you do. Its modern interface is user-friendly and has all the information you could possibly need to know about your members. This means you can access information like average length of memberships, success of your marketing campaigns, areas where you're losing people, and opportunities to upsell. You can see detailed reports for every one of your marketing assets in the dashboards section and track the most critical metrics to make the best decisions. Creating powerful reports is a great way to capture revenue that might be slipping through the cracks.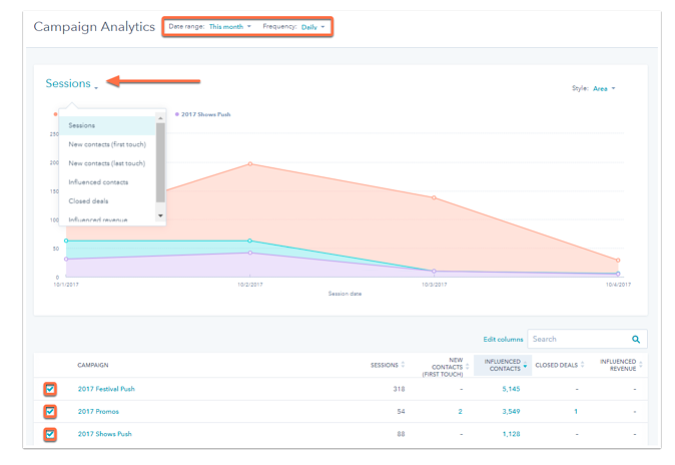 Image: Example reports in HubSpot
For more detailed information on how your membership-based organisation can create and execute an inbound strategy that grows, engages and retains members, read our inbound guide and/or book a free consultation with our team.