HubSpot's integrated marketing and sales software helps align your people, technology with business goals and improve ROI.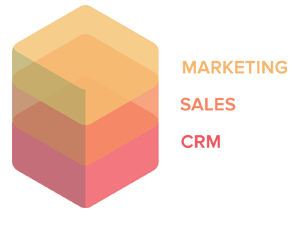 The HubSpot Growth Stack software breaks down your marketing and sales silos. It enables you to track your entire marketing and sales funnel from first website visit to closed deal and beyond. With HubSpot Growth Stack, your marketing and sales teams share contacts, customer data, dashboards, reports, and pipelines in one place.
CRM (Customer Relationship Management)
For almost every business, the most valuable and important asset is your customers. CRM is a system for managing relationships with your customers, it also should be a central place where all of the customer information lives.
Our CRM inbound marketing software helps you effectively organise contact, company, and sales opportunity information, as well as every interaction that takes place through the multitude of customer communication channels, including your website, email, phone calls, social media, and other channels.