The HubSpot CRM Suite gives you the ability to remove manual tasks, automate processes, make data-driven decisions and more importantly improve your operations at scale. In this video, we'll show you how to use task queues to operate more efficiently and make your day much, much smoother.
As you likely know, in HubSpot you can create tasks to keep you organised with your action items. You can also associate all your records - contacts, companies, deals and tickets - with each other as it makes sense. So what do you do when you have a number of tasks across multiple records? Well, you could either take the rigorous road and manually click from record to record or you could use task queues!
HubSpot actually has created some task queues for you already. When you go to your Tasks, you should see the tabs 'All', 'Due today', 'Overdue' and 'Upcoming'. Depending on your role or how much you use tasks, these may be enough, but if find yourself having to do repetitive tasks across multiple records, then you'll want to create tasks queues of your own.
Luckily this is super simple! Watch our HubSpot Tips video for how to create task queues in HubSpot. Once you've watched, jump below for a few handy use cases for task queues as well.
Now that you know how to set up task queues, you may be wondering how to make the most of them, so here are a few use cases.
Contact follow-up: Whether you need to follow up with leads or existing customers, you can set up a queue full of tasks with all the contacts that you want to engage with.

Data cleansing: For any properties that need regular updating or double checking manually, you can use task queues to make the process less laborious. For example, we have a custom property for HubSpot licenses because it's important for us to know and easily see what plans our contacts are on (if they use HubSpot of course). Every week, we use task queues to check that this property is updated for our new SQLs.

Assigning record owners: Using task queues to assign contact, deal or tickets owners is a great option if you don't have HubSpot Pro or Enterprise. You can simply create a task queue for new deals without deal owners or contacts without contact owners, for example.

Networking: If you have contacts in your HubSpot portal that you want to network with and make sure you check in with them regularly, add them to a task queue. If you have HubSpot Sales Pro or Enterprise and LinkedIn Sales Navigator, you could also use task queues for that type of outreach.
The customisation of task queues is really powerful and can help keep you focused and be more efficient. Just think of any repetitive tasks you have to do and the chances are you could create a task queue around them, eliminating hassle from your work day. Enjoy your extra time! 😉
For more HubSpot CRM tips or guidance on how to optimise HubSpot for your organisation and team, don't hesitate to get in touch!
---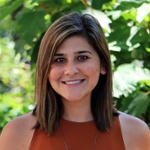 Hi, I'm Court. I'm an Online Experience Strategist and love making sure businesses find success online. I particularly love consulting on the details of how to make something work and remove unnecessary actions from workflows.