Managing client relationships is absolutely key to a thriving law practice. Revenue is generated by providing expert knowledge and guidance to clients, so the success of the business depends on maintaining those strong relationships. The question is how can law firms make sure all the crucial details are captured - and that more time is spent on supporting clients and doing important research than tedious time-consuming tasks. The solution is a Customer Relationship Management (CRM).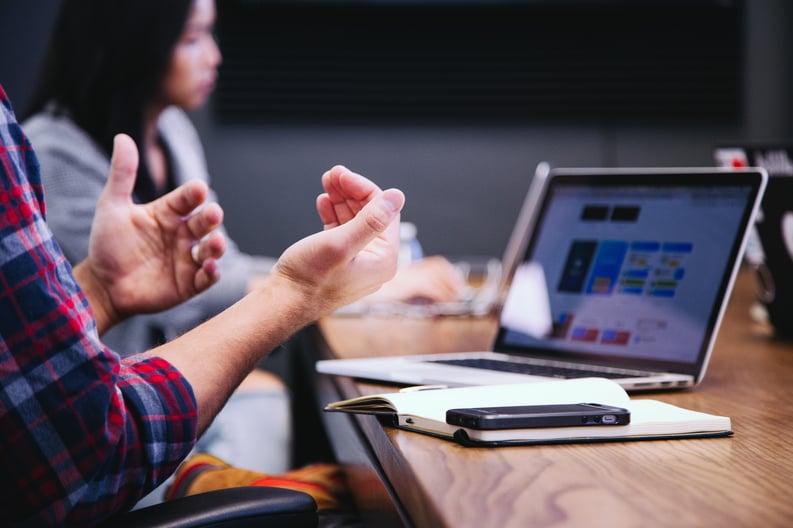 In order for a CRM to benefit a law firm, they need to think thorough a CRM strategy and how the CRM needs to be set up to work most effectively.
Key Considerations for your CRM Software
1. Your Single Source of Truth
At its core, a CRM should be like an address book on steroids. It's the place where you can be sure all client information is accurate from emails to birth dates to notes from past conversations. Additionally, it should give you a sense of your contacts' behaviour, like how they are interacting with your emails or other content. To ensure this is the case, you want a CRM that syncs details from everyday tools like your email and website. Having these details in a central area will allow for more personalisation, ultimately building greater trust with clients. As relationships are so crucial and there tend to be main owners of those relationships, it's important to note that having your CRM be your single source of truth doesn't mean that contact outreach is a free-for-all. Contacts tend to have assigned contact owners and it's best practice to get in touch with a contact owner before initiating contact, to avoid interfering with any relationships or stepping on anyone's toes. This is of great concern with implementing a CRM, it's worth getting one that has the ability to restrict permissions.
2. Your Marketing & Communication Wingman
Regardless of the law services offered, there is always the need to nurture potential or existing clients. The goal might be to win over their services or to maintain their trust. No matter what, CRM software for law firms can give you the ability to personalise and automate those communications to a certain extent. Perhaps for prospective clients, for example, this means automating follow-up emails or pre-consult questions. With new clients, this could be new client onboarding and more. Ideally, you want a CRM with smart content, meaning that emails or landing pages can be customised depending on who is viewing them.
3. Your Insights Ninja
While it's nice to know where all key client information lives, what's even better is having a system that can take that data and make sense of it. You can generate insights on the type of customers you service: their initial point of contact, the services they access on your website and how they are filtered through the lifecycle of your organisation. With these insights, you can redesign features of your website, based on their usage by your customers. You can add landing pages, pillar pages, web forms, lead forms and blogs, to name a few, all of which will increase traffic to your website. If you want to promote this new content, you can advertise through Google Ads or Facebook via CRM software - and have a better idea of the audience you want to reach. Insights give your business the power to make data-driven and smart decisions in the best interest of your clients.
4. Your Productivity Boost
A CRM can immensely benefit the productivity of your legal services team. You can schedule tasks, manage your calendar, manage your documents, and collaborate with other members of staff, all via one centralised platform. For example, with a meetings tool, you can send both prospective or existing clients a meeting link to book time on your calendar (which is integrated with your CRM) so you can avoid all the back and forth that generally goes into scheduling. With new ways of working like that, you will find yourself with less busy work and more quality output.
5. Your Revenue Tracker & Quoting Tool
Part of the relationship between a legal team and a client is being able to understand the return on your investment. Your CRM should have the ability to track opportunities and tie them back to your clients, so you can see who your top clients are and develop a sense of monthly recurring revenue as well as annual recurring revenue. In an ideal world, you'll be able to send quotes with eSignature capabilities directly from your CRM as well. Imagine going to your CRM, viewing a contact record and immediately seeing all the opportunities you've had with that client as well as having the ability to send them a fresh quote they can sign electronically, all in just a few steps.
6. The Total Package
The beauty of the right CRM is that all the above can be accomplished in one platform, saving you from having to jump between or integrated systems. Hubspot is one of the best examples of a CRM system which accommodates this. With outstanding customer tracking, pipeline systems and web design features, it generates analysis which can only be achieved by having all of your desired CRM features in one place. With all of your team working through one CRM, you are likely to garner far more streamlined results than were you to work through decentralised, piecemeal platforms without coordination. Many CRM platforms offer one or two services together, but if you want to avoid jumping between apps, it makes sense to centralise these disparate features into one, comprehensive CRM, such as Hubspot.
By choosing a CRM software for your law firm that achieves the above, your team will operate efficiently, be more knowledgeable and deliver a better customer experience for clients, while being respectful and honouring the relationships that have been developed over the years.
---
We can help your law firm design a CRM to fit your needs. We can help you integrate your existing SaaS applications better and create your digital headquarters.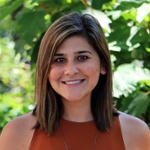 Hi, I'm Court. I'm an Online Experience Strategist and love making sure businesses find success online. I particularly love consulting on the details of how to make something work and remove unnecessary actions from workflows.