It has become obvious over the past year that digital video has become one of the most interesting, shared and followed marketing options for businesses. It's a great way for marketers to gain attention and increase conversions by informing and entertaining viewers. In particular, Facebook videos have really taken off, claiming over 8 billion video views per day, challenging its closest rival YouTube.
---
Considering the amount of time people now spend on social media, it's no wonder Facebook has quickly become one of the preferred platforms for video marketing. However, ensuring your videos are seen requires a bit of work, so here are our top tips for Facebook video marketing success.
Tip 1: Upload videos directly to Facebook
Most of us are used to uploading videos to YouTube and then sharing them on Facebook. However, it has been found that native video content outperforms linked videos (such as YouTube videos) and is far more effective at reaching audiences.
Facebook native videos perform up to 4 times better than all other video formats.
And there is a reason for this - Facebook wants to keep users on the site and therefore rewards native content with its algorithm by showing it to larger audiences. Another reason to upload directly to Facebook is the autoplay feature for native content. Autoplay allows users to watch videos without having to click play.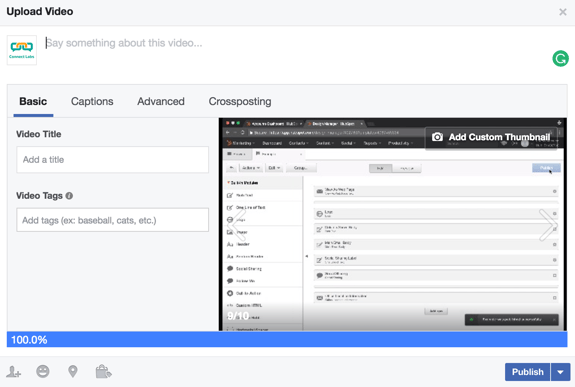 This is essential as most users are likely to stop and watch at least a few seconds when a video starts to play as they are scrolling through their feeds. The next (and biggest!) challenge is getting them to keep watching.
Tip 2: Grab attention in the first few seconds
Because native videos autoplay on Facebook news feeds, it is essential that you engage people immediately. You have about 3 seconds to grab user attention and convince them to keep watching. You don't have to shock your audience (although this often works), get creative with humour, or create curiosity by asking a question or building suspense.
This BuzzFeed video has had over 44 million views! It is a cat video after all...
The goal is to keep users from scrolling past. And if you grab attention, you may not keep it for very long, so maximise the potential of your video by including all the best bits in the first few seconds.
Tip 3: Don't rely on sound
Videos on Facebook autoplay with sound off, so it's important to make sure your videos entice viewers even when muted. According to Digiday, 85% of video views happen with the sound off, which means it really is essential to capture attention without needing sound. You can do this by adding text or captions narrating what's being shown. Facebook even offers an 'add captions' feature when you upload a video, and they have reported that adding captions to Facebook video immediately increased video lift by 12%. So don't rely on sound for your videos, make sure you're still grabbing attention in the first 3 seconds with silent video.
Tasty is one of the most watched video publishers on Facebook, probably because most of their videos require no sound to pull in viewers. The following video has had over 189 million views.
Tip 4: Always include a Call-to-Action
One of Facebook video's most valuable marketing features is the ability to add a call-to-action or CTA. Once you upload your video you will see an option to "Add a Call to Action", make sure you use this!
It is the best way to drive traffic to your website directly through the video. After a Facebook video plays, the viewer is presented with two options: replay the video or click on your CTA to learn more, shop now, or a variety of other CTAs you can choose from.
Getting your viewers to do something is one of the main purposes of marketing through Facebook video, so make it easy for them with a CTA!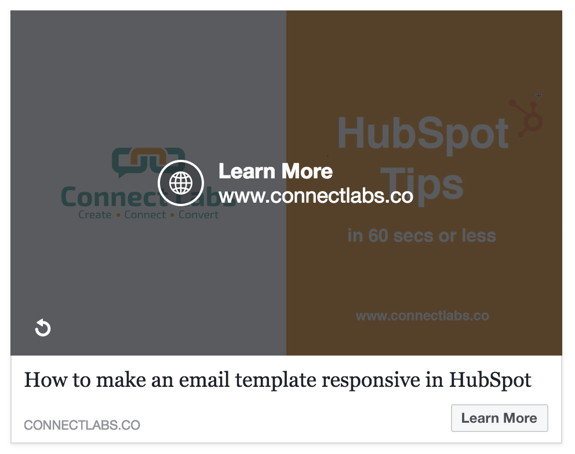 Tip 5: Choose a powerful thumbnail
When your video doesn't play automatically, a still image is shown before the play button is clicked. This is the thumbnail, and because it is the first thing people will see you want to make sure it grabs attention. When uploading a video, Facebook will give you thumbnails to choose from, however if you prefer something else you can also upload one.
Facebook recommends "choose something interesting to draw your audience in. If your thumbnail has text in it, keep in mind it's also subject to our 20% text policy, so choose something with minimal text".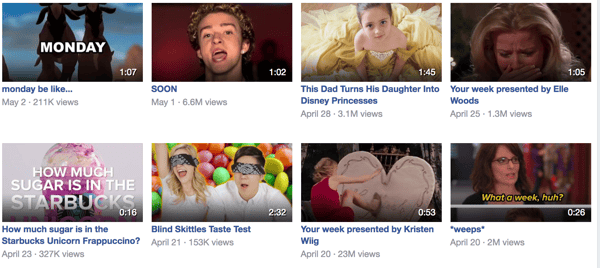 ---
2017 is definitely the year for video, and many businesses are using Facebook video as a connecting force between their brand and customers. However, with so much video content filling our news feeds, it's more important than ever to make sure you're hitting the mark.
---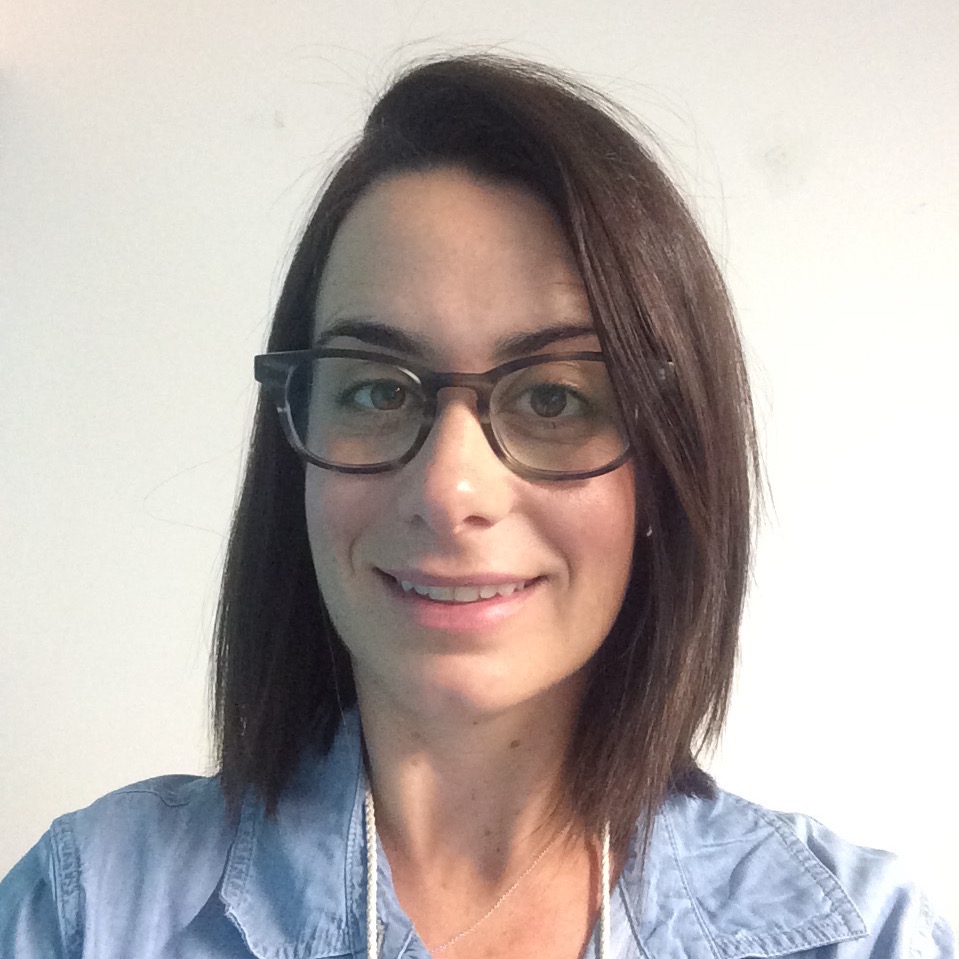 Erin is the Connect Labs Brand Manager. With a communications background, she is passionate about creating and promoting quality content. Lover of good coffee (she's from Melbourne after all!), podcast obsessed, ocean swimmer.