We started working with Pan Software's CEO, George Pantazis, almost three years ago, when the RiskWare product was coming to be known as a market leader for Enterprise Risk Management Software. The vision that he had for Pan Software's premium product, RiskWare, wasn't being met by their assets, so we first started talking about redesigning their website to meet that brand vision.
When you enter Pan Software's office, you know that you're going to meet some great people and they have a fun and playful culture. To fully understand the brand vision, it was important to not only understand the software/products but also learn a bit more about how they work and the culture they've created.
Video: Pan Software's Office & 'Awesome' Culture
Founded in 2003, PAN Software is a specialist product development company on a mission to make the world a little less risky.
An enthusiastic team of technology and business professionals obsessed with building great software products that are functional, mobile and will help make your life easier - like RiskWare, their multi-award winning Enterprise Risk Management Software solution.
So, we started getting to know what they're all about in order to truly bring that vision to life online - while aligning their strategy with their operations. Working with great visionaries means that you get to think creatively and be collaborative. This enables us to create better customer experiences together and have an understanding it would be an ever-evolving process!
To transform digitally, we followed a framework and 3-step strategic design process:
Understand the ecosystem
Prioritising focus areas
Aligning strategy and operations
Let's get into some details to understand what happens in each step.
STEP 1. Understanding the ecosystem
To create better experiences, it's very important to lay out where a business is at in their current state. As with any client, we first had to get a sense of Pan Software's business goals and priorities, key systems and team/people infrastructure as well as what success looked like for them and how they envisioned their future state.
In addition, we wanted to understand their full customer lifecycle - how people found them, how a contact converted to the level of being sales qualified, what a customer's experience was like post-sale and so on.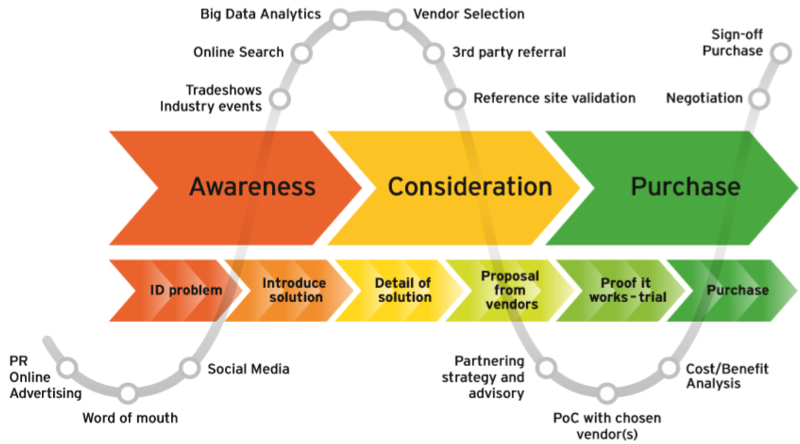 In other words, we needed to understand their ecosystem. In learning how Pan's world worked, we were able to visualise an external and internal view of the organisation, align on areas of focus and priorities and identify gaps in how their processes, people and platforms aligned to deliver the desired customer experience.
STEP 2. Prioritising focus areas
As we started discussing their first focus area - their website - here's what we learnt:
Design - The website was dated and needed to be redesigned to suit the vision
SEO - The product wasn't being found online for important search terms
Mobile - The website did not look great on a mobile - a must-have!
In identifying the above, we ended up uncovering more missing pieces:
We needed to work on conversion paths from website to the CRM.
We needed to update messaging to suit the new brand vision.
There was not enough data being collected to make informed strategic decisions.
We needed to add sales enablement content so messaging aligned with selling.
We needed to also work on reporting so we could measure success.
Starting on one focus area only showed us more of the gaps that we needed to address. Transforming experiences digitally often involves focusing on multiple areas - some clients agree to work on all of it and some start with one, only realising that it was just the tip of the iceberg.
Based on everything we discovered, we now had to follow through with the other missing pieces and work on other focus areas too. Truth is, everything cannot be fixed together as one thing rolls into the other or one area has more dependencies than another. So based on time and budget resources of our clients, we have to plan accordingly so we can all work well together in an optimum way.
With Pan, setting priorities became the order of the next few weeks where we worked on laying out all the other areas to make their online success shine. Through these efforts, what we ultimately wanted achieve out of this digital transformation was four-fold:
Leadership alignment
Transparency on performance and data
Agility & adaptability across all teams
Reporting on key success metrics
STEP 3: Aligning strategy and operations per focus area
Focus Area 1: Website
Current State | Where we started
The website was a big priority for the Pan team because of how dated it was. The aesthetic of the website was not modern and did not accurately represent Pan's innovation and high-tech risk management solutions. George was also adamant that their current SEO performance in one search term area didn't dip when the new website went up.
Future State | Where we wanted to get to
The goal of the new website was to be more plush, welcoming, visual and creative, without losing their current SEO performance but adding more avenues to occupy shelf space on Google - allowing more of their key buyer personas to find their brand online and convert on their website.
The Process | How we got there
We worked with our designer and the client to built a beautiful and "perfectly Pan" design for the website and worked with our video production partners over at Balloon Tree Productions to produce videos to make the website feel more alive and interactive.
We also mapped out their key buyer personas so that the website copy, imagery and architecture could speak to Pan's target audience.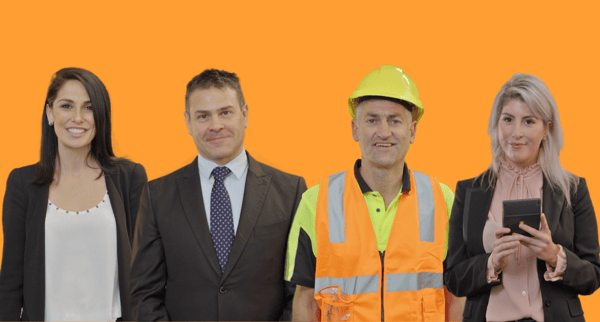 Image: Personalised journeys based on the buyer personas
We collaborated very closely with Pan's creative mastermind and inventive CEO throughout the entire process to ensure the final product fulfilled his brand vision.
Focus Area 2: Marketing
Current State | Where we started
Pan had social media channels, a blog and email marketing tools at its disposal, but they didn't have a lead generation strategy or lead conversion paths in place.
Future State | Where we wanted to get to
The goal for Pan was to have a a clear lead generation strategy and conversion paths. We recommended focusing on consistency, not high volume content creation and distribution.
The Process | How we got there
We took a number of steps to achieve this future state.
We built a content strategy around Pan's main buyer personas to improve SEO and influence blog and social media content.

We created a number of lead conversion paths that we would either drive contacts to from social media, partner email promotions or from within the website. A few examples:

Free trials - We placed CTAs to register for a free trial on the homepage as well as all product pages. It was developed to identify more sales-ready leads, so it collects key details that the sales team needed to know.
Enterprise Risk Intelligence Quiz - This was a quick quiz that contacts could take by clicking a CTA on homepage or at the end of a blog, and have their results emailed to them. This helped us identify marketing qualified leads.
Pocket Guide to Enterprise Risk Intelligence: This guide could be downloaded by filling out a quick form on a landing page. It also helped identify marketing qualified leads.

We mapped out nurture pathways for contacts who converted and set up marketing automation to facilitate those pathways.
Focus Area 3: Sales
Current State | Where we started
RiskWare was growing so fast that its team was mainly handling sales interest as it arrived, changing its process depending on the prospect. They didn't have a standardised process or any pipeline management to track the progress of their deals.


Future State | Where we wanted to get to
The sales team wanted their sales process to be properly captured in their pipeline, to implement automation where possible and to have clear documentation of how they worked.
The Process | How we got there
To reach this future state, we:
Mapped out their sales process
Aligned their process to their pipeline
Set up as much automation as possible for the pipeline to manage itself, for communications to go out consistently and to alert the sales team to take action when necessary
Created a password protected webpage with all of the sales team's processes, tools and resources to refer to at anytime (and to be help with onboarding and training new sales team members)
Focus Area 4: Customer Success
Current State | Where we started
The customer service team uses zendesk to manage incoming client requests. When a client asks for a specific functionality to enhance their risk management software, their team captures information in zendesk.
At the time, they were using HubSpot's native integration with zendesk to map that activity from zendesk to HubSpot. The issue was the integration that existed wasn't enough. By this time, the customer success team was using HubSpot as its CRM as well as wanting to leverage HubSpot's Marketing Hub for marketing, email communications and reporting.
They needed to see more details from zendesk in HubSpot, specifically against deals, to keep Hubspot as its single source of truth. Until this happened, the team had to handle these updates manually and it had become evident this could not be a long-term solution.
Future State | Where we wanted to get to
The team needed details from certain zendesk tickets to be created and updated HubSpot to progress the opportunities from a revenue perspective.
The Process | How we got there
We first conducted a discovery process to map out all the elements of how this integration needed to work. We had to outline every detail that would be required by the customer success team to be carried over from zendesk in order to drive revenue with the opportunities in HubSpot. Given these tickets could impact revenue, we decided to map them to HubSpot deals. We ultimately delivered a custom API integration that enabled zendesk tickets to speak to HubSpot deals.
So, whenever a new ticket is created in zendesk as an 'Improvement' (requested by their client), or an existing ticket is changed to an Improvement request, a deal is created in HubSpot in the appropriate deal pipeline with the deal properties updated accordingly. We also figured out how to bring in notes from zendesk, which opened up new ways for the customer support and customer success teams to collaborate. The customer support team is now able to work solely in HubSpot and be confident that it is updated with the information they need to be successful.
Small shifts to a big transformation
As with all true digital transformations, it's important to know they have to happen over time. They are not just changes being made on a piece of paper - they are changes that need to be integrated into into your daily processes, into your systems and most importantly, led by your people. That adjustment period, if done right and well, should take a bit of time.
Here's our work on a timeline with Pan Software over the years:
The Results
If you recall, as a result of the work across Pan Software's branding, marketing, sales and customer success efforts, they hoped to achieve alignment among leadership, transparency, agility and adaptability across all teams and reporting on key success metrics.
As a result of all teams using HubSpot as their single source of truth, there is seamless transparency. Every leader and team member can see other teams' focuses and priorities. Given all teams are trained on HubSpot and have aligned their processes to it, they can make changes quickly within the portal. Additionally, the teams can activate campaigns, whether they are to connect with customers or prospects, with the ability to build or clone landing pages, emails and social posts swiftly all within HubSpot. Each team also has a reporting dashboard in HubSpot dedicated to capturing their key performance indicators.
Speaking of reporting, here are a few numbers that speak for themselves.
From 2019 to 2020, sessions to riskware.com.au grew by 85% with new contacts growing by nearly 50%.
Since setting up the blog on HubSpot's CMS and implementing a proper content strategy starting in 2019, blog post views grew by 75% from 2018 to 2019 and 708% from 2019 to 2020.
In 2020, 80% of free trial conversions came from organic search.
Given the positive results of digital transformation efforts, working to continually improve how things are done and how people work has continued to evolve and we're lucky to be still working George and his team on some amazing initiatives.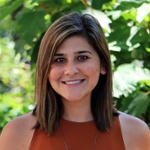 Hi, I'm Court. I'm an Online Experience Strategist and love making sure businesses find success online. I particularly love consulting on the details of how to make something work and remove unnecessary actions from workflows.