The average company uses 137 unique SaaS apps on average.*
Your day at work could be a lot better if you really know all the SaaS apps your company or business is using so you can change status quo and identify if you already have an app you might be purchasing soon, you haven't used and need to let go of one, or you are missing one that could really help!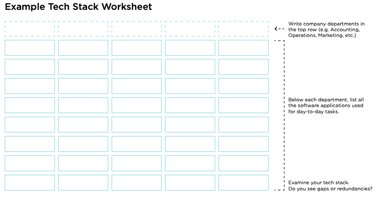 There are many tools online that can help optimise your SaaS stack but start small and start quick with working out the tools you use and what they solve for with our free worksheet.
*Blissfully