8 Best SEO Tips For Startups To Use in 2018 [INFOGRAPHIC]
Search Engine Optimisation (SEO) is about increasing organic traffic to your website to generate more online sales by ranking higher in search engines like Google, without spending on ads. You would want your business to rank higher than your competitors so that you'll be the first few websites to provide the solution for that query.
When someone types in a query in Google, they are generally looking for a solution to their problem; whether it's buying a pair of boots for the Amazon rainforest or looking for a Victorian sponge cake recipe. That's where search intent and SEO marry.
To optimise your website for SEO, your website and content need to be customer-centric and search-engine friendly. Most startups are time poor and may not be able to dedicate SEO as a single job to one person so here are the 8 best tips to stay ahead:
Keyword research

Content marketing

On-page optimisation

Off-page optimisation

User experience (UX)

Site speed & mobile-friendly

Competitor analysis

Google featured snippets


1. Keyword research
Think about your buyer personas, their pain points, what they could search for online to solve that pain point and figure out they are on their buyer's journey.
Example "Head queries"
Example "Tail queries"
Presents ideas for Mothers' Day

Easy and quick hot cross buns recipe
For instance, someone may be searching "hot cross buns" but with such a broad keyword, it could be about anything related to hot cross buns, whereas someone searching for "easy and quick hot cross buns recipe" is looking for something specific that you can help solve.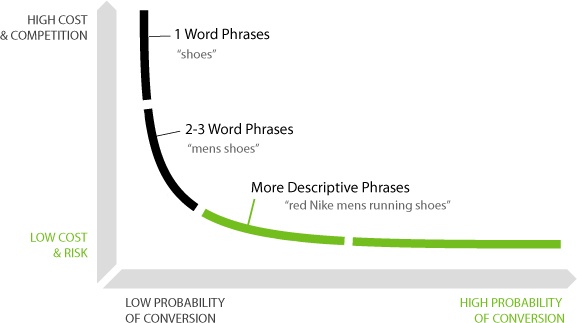 Source: Neil Patel's blog

Here are some recommended keyword research tools:
2. Content marketing
Consistent blogging with targeted content optimised for long-tail keywords will be the pulse of your SEO strategy. It's a no brainer. Google likes fresh and updated content, and so do your readers.
A couple of years ago, we were sponsors of the CSForum where we talked about the importance of content marketing to better customer experiences. Read this blog about content marketing challenges and tips to overcoming them.
3. On-page optimisation
You may have heard of on- and off-page optimisation and probably wondering if it's still important. It's been around for awhile but it is definitely here to stay. Basically, Google crawls and analyses pages on your website and then grades them based on certain elements. The higher the grade, the higher the chance of your web page ranking on Google.

Use this on-page SEO checklist by Backlinko and get your foundation right. It dives deep into how your heading tags should be right through to your website URL structure. Alternatively, you could watch the video below by HubSpot that will take you through an example web page and the elements that make it search engine optimised,
4. Off-page optimisation
Ignoring off-page optimisation is like baking a beautiful high quality cake but no one wants to eat it because no one knows whether it's safe to eat or rumours have said it taste horrible. Remember - people seek out brands they trust or have heard about through reviews, word of mouth, advice from friends and family members, ratings and brand mentions.

At the end of the day, we must keep in mind that at the other end of the sale is a human being. Think about how they would buy. So don't underestimate the power of white-hat link building techniques through guest blogging, social media engagement, running events in partnership with other businesses, influencer marketing and connecting on forums like Quora.
5. User experience (UX)
You can have brilliant content that's optimised for Google to crawl. But, if the website is hard to navigate or has too much jargon, users will bounce anyway. Key is to be customer-centric! Google's algorithm pays attention to how long users stay on site and uses bounce rates as an indicator of how engaging your website.
Pages with high bounce rates rings alarm bells to Google that the page has irrelevant content, long page load time, not mobile-friendly or is a poorly designed website which is negatively impacting usability. For a deep dive into UX and SEO, read the 2018 SEO guide by Backlinko.
6. Site speed & mobile-friendly
This is not optional. The reality is that a human's attention span is shorter than a goldfish. Site speed has never been more important for conversions. Industry research indicates that
53% of mobile site visits are abandoned if pages take longer than 3 seconds to load.
Google recommends that websites should be regularly analysed for page speed and mobile-friendliness using tools such as Test My Site and HubSpot's Website Grader.
7. Competitor analysis
Who said you can't spy on your competitors? There are many online tools that can give you insights about your competitors. I.e. keywords they rank for, effective blog posts, social media reach, their best ad copy etc. The best tools competitive analysis available are Ahrefs and SEMRush.

Watch the 5-minute video by SEMRush where they explain how the platform works, what data to collect about your competitors and how you can make data-driven decisions about your marketing and business strategy.

8. Google featured snippets
Google Featured Snippets is a summary to a user's search or query (summary of the answer or an extract from a webpage) with the page title and the URL. It is generally shown at the top of a search result page which means users sometimes won't even need to click on any links to find the answers they need.
The image below with the read boxes are examples of a Quick Answer Google Featured Snippet based on my search query of "how to create a YouTube channel".

Google's algorithm is getting more and more sophisticated with their Featured Snippets that users don't really browse through other websites anymore. If you're not already using Google Featured Snippets to get more Search Engine Result Page (SERP) real estate and get more traffic, you're missing out on a massive gold mine here.
Read Content Marketing Institute's blog on tips to get your content to appear in Google's Featured Snippets (especially number 2). A gold mine you may not be maximising yet!
SEO is a long-term game!
You have to be in this game for the long term to reap benefits. Be consistent and before you know it, your organic traffic will surpass your paid traffic.

---