Websites + CMS
Design a growth machine, for scale.
Based on the size & scale of your budget we can create amazing digital experiences for small business, startups and enterprise.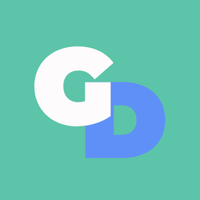 Introducing HubSpot's Powerful & Easy-to-use CMS
There's something for everyone.
B2B Software
We can help design websites that can sell your product and help you go-to-market with confidence.
Service-based
Focus on your connection with people and we can help align your website to your customers.
Non-profits
If you have a mission to protect or serve the community we live in, we can boost your digital presence.
Business Owner
If you have a vision, we can make it come to life and help you integrate with a powerful yet easy-to-use CRM.

"
We have just launched an amazing new platform on our website providing visitors with access to Australia's most comprehensive source of economic and property related data. Our team worked closely with Connect Labs to turn this massive dataset into an engaging interactive tool on our website. Traffic to the site has exceeded our expectations and feedback has been very positive. We could not have achieved this without an implementation partner of the calibre of Connect Labs.

"
Helen Harms,
Head of Innovation, Property Council of Australia
Want to talk Websites? Let's chat.
Just give us some details on what you're after and we can come back to you with more information in 24 hours tops!