Not all marketing is about running a campaign. It's about understanding your 'why' and how to use storytelling to share your values. Adding technology to help you connect and convert strangers to customers is the cherry on top!
Successful marketing connects with your potential buyer with great content and storytelling. We help you bring together elements of your marketing strategy and lay out a conversion path that transcends your email/call to your website and finally to how your team use technology to connect better.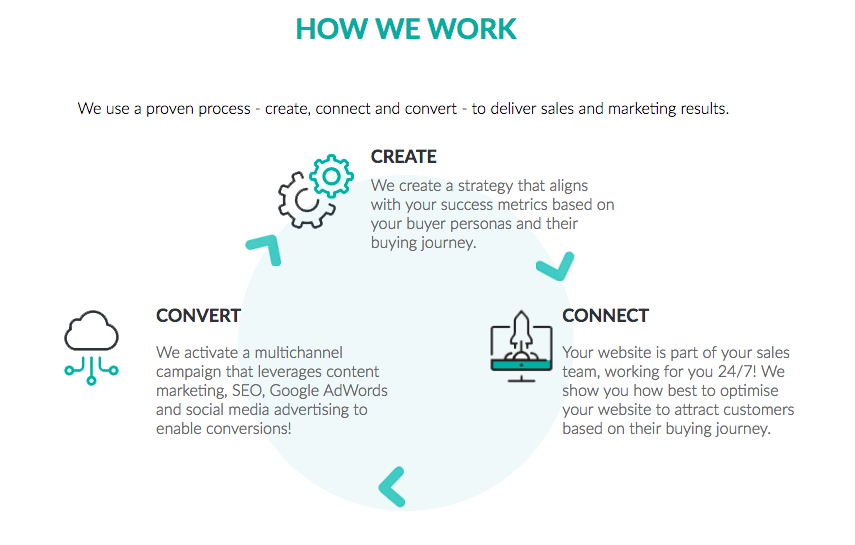 As we're more focussed on goals and outcomes, we work on a strategy-first approach.
We're not an SEO company, but we know how to help your brand get found online by your buyer personas. We work on a balanced approach to use both owned and paid media as required to lay out a solid foundation for your brand to capture shelf space on Google and other search engines. All this is laid out based on a strategy that maps content to context.
We're not a development company but we can help you create solid, high-performing websites and conversion paths. All this so, once you're found online you can get your buyer to where they need to go.
Once you have a contact that then submits a form, we can enable your team's ability to automate and grow. Once we've built trust (both ways us <--> you) we can help you on an adhoc basis with our industry-first offering Sunshine ☀️- so we can help you when you need it the most.
Our team is bigger and better because of our trusted partners.
We work with others in the industry who share our values and enable our client's success. We can help you lay out the specifics of a content strategy and work with you to create content that connects and converts. So whatever it is you are after, check in with us, we're a great bunch of people and we're here to help!