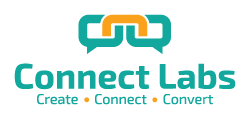 Connect Labs will be involved in not one, but two fantastic events this month, which we would love for you to attend!
Hubspot for Startups Event

We want to bring together everyone in the startup world who would like to enable growth with CRM, Sales and Marketing software - irrespective of whether you're B2B, B2C or P2P (Person-to-Person). We will be talking about tools you can start using for free and upgrade as you go. You can also learn more about the HubSpot for Startups program and see if you are eligible.
Join us for breakfast to learn, share and grow this October!
Date: Thursday, 25 October 2018
Time: 08:30am-10:30am
Venue: One Roof Co-working, 77 City Road, Southbank, VIC 3006
Resister to attend: Click HERE
Melbourne Hubspot User Group (#MELBHUG)
HUGs are tailored to HubSpot users who are interested in advancing their marketing, sales, and services knowledge.
With that said, you don't have to be a HubSpot user to attend a HUG. Feel free to come and see what the HubSpot user community is all about!
Bring your whole team so you can learn how to work together effectively using Hubspot or any other CRM.
Food and drinks will be provided, so please register and we can take care of the catering.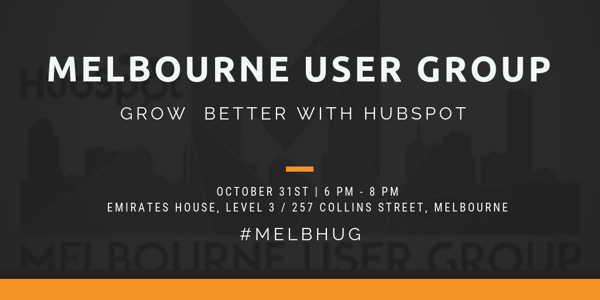 Date: Wednesday, 31 October 2018
Time: 6:30pm-8:00pm
Venue: Emirates House, Level 3/257 Collins St, Melbourne 3000

Resister to attend: Click HERE